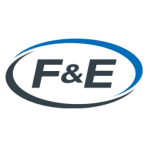 Website F&E Trading LLC
F&E Trading is one of the leading distributors of consumer electronics. We are looking for a Sales Executive with experience in sales of consumer electronics to join our team in Miami! The Sales Executive is responsible for maximizing sales and profits while maintaining customer accounts.
Job Responsibilities
Consistently make successful outgoing calls to increase sales and profits, identify key contacts and develop a business relationship.
Service and build existing client accounts. Evaluate customer needs and recommend products and solutions, introduce new products, add-ons, and promote sales and special events.
Process orders received during calls.
Correctly answering inquiries as to product questions, availability, pricing and deliveries.
Make product recommendations based on consumers' needs and product availability.
Plan and forecast future sales trends based on historical sales records/activity, recurring buys and current inventory levels.
Continually monitor industry and product trends, seasonal and economic conditions, consumer needs, competitor activities and incorporate into sales plan.
Job Requirements
Experience in sales of consumer electronics is preferred, but not necessary
Self motivated, highly driven and able to work in a fast paced environment